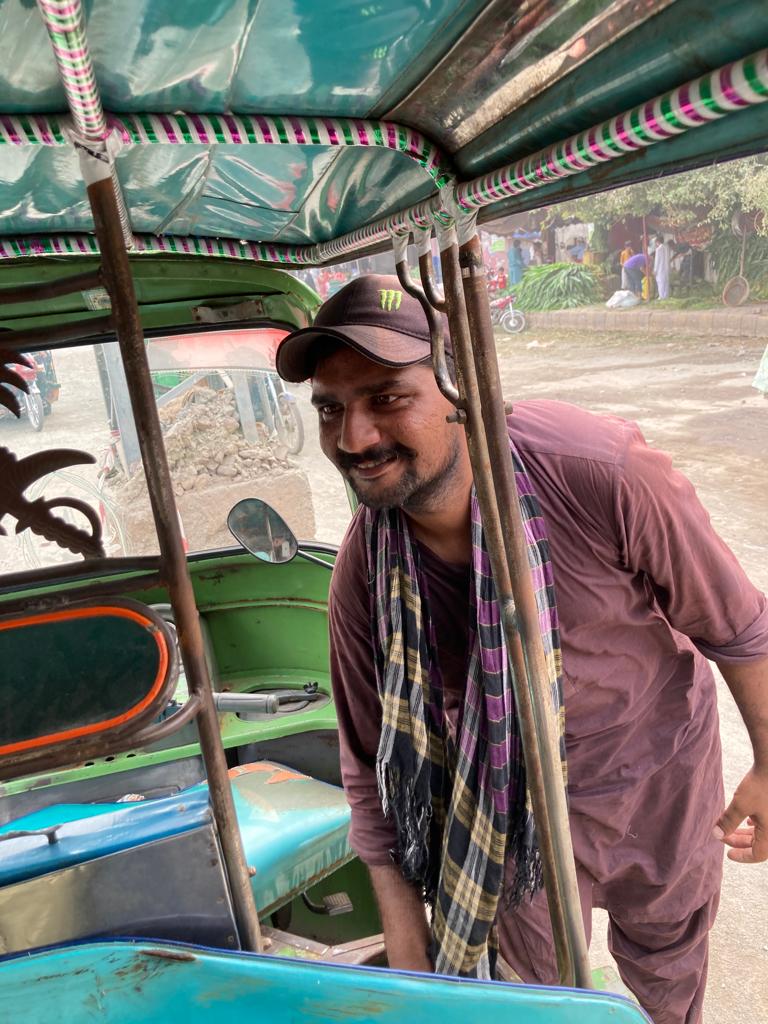 Lahore is Pakistan's second largest city, afterKarachi.
It is great fun commuting by auto-Rikshaw taxis (so-called 'ChingChi', named after Chinese manufacturer Qingqi). Seated in rapid 3-seaters, I have not yet seen major accidents here that happen between cars, trucks and a motorized Rickshaw that replaced the earlier pulled Rickshaw.
Lahore has some 250000 Rickshaw drivers today, mostly using liquid petroleum gas (LPG). Drivers earn some Rs1,000 – 1,500 (in EUR 10 – 12) for daily 8 – 10 hours availability. Faced with challenges of environmental pollution, there are competing 'Bykea' alternatives that encourage mostly young people to simplify their lifes by combining urban mobility with digital skills and simple income earning with a 'super-app' that accelerates the scope of windows of mobilty, delivery and grocery, see https://bykea.com, and https://bykea.breezy.hr).