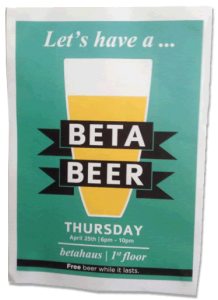 June 2013  GWS Summer Academy  for members and guests (14 – 16 Juin in, all about searching the future of work as a concept), in German:
AUF DER SUCHE NACH DER ZUKUNFT DER ARBEIT oder THE SMELL OF THE PLACE *
How does the "social running system" of companies get more lively? What rooms does it need to transform "Organisation Machineries"  into vitalising cooperation hubs? So as not to spend energy only but let emerge energy in flow?
How can work become cohesive part of a good life time?
With this question we approach aspects of our work,  advising and coaching organisations on their way to the future. We use the city (of Berlin), the documentaries and our various and different organisational experiences at company level! We create room to reflect and develop ideas how and where vitality may emerge.
GWS Program as PDF for Download (in German only).
Responsible for the Program:
Dorothe Liebig
Susanne Bauer
Stefan Latt
*Smell of the Place along the idea of Prof.Ghoshal, Calcutta India / London Business School